Concrete Contractor Philadelphia
Specializing in Commercial & Residential concrete jobs. Affordable, Licensed Concrete Contractors.
Concrete Contractor Philadelphia
Concrete is one of the most preferred choices for residential and commercial landscaping. It gives you many benefits like durability, strength, and versatility. You can also customize concrete to match your personalization and comfort levels. What's more, it also requires very low care and maintenance, which promises you greater returns on investment. As Concrete Contractors in Philadelphia we help you with your concrete services every step of the way.
No matter whether you are looking for a new concrete driveway installation or concrete repair, Concrete Contractor Philadelphia can provide you the best solutions for all your needs. Our professionals have years of experience in the industry, which allows us to assure you top-quality results for all your concrete-related requirements. That is why we are listed amongst the best concrete and cement contractors Philadelphia has to offer.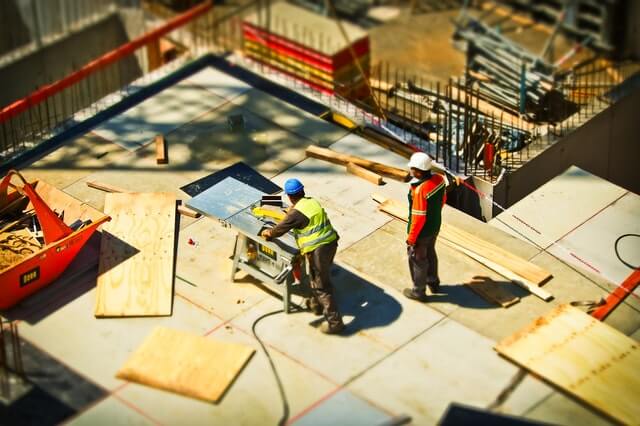 About Us
Concrete Contractor Philadelphia offers you a wide range of services that will meet all your demands fittingly. We offer the best possible concrete craftsmanship and solutions for residential as well as commercial clients. From managing the natural concrete damages to enhancing the comfort of your concrete patio or sidewalk, we can do it all for you.
Our professionals employ tried-and-tested techniques as well as the latest technologies in the industry to make certain that you get a flawless concrete finishing. Our goal is to provide quality concrete services, and we strictly adhere to it regardless of how diverse your needs are. Concrete Contractor Philadelphia will never leave you disappointed you with the results.
Contact us today for an estimate for your next concrete project!
Our Services
You can rely on Concrete Contractor Philadelphia for all kinds of home and commercial concrete projects. We undertake concrete installation projects like driveway, patio, retaining wall, sidewalk, etc. Moreover, you can also hire us for any kind of concrete repair, stamped concrete installation, concrete driveway repair, concrete resurfacing, epoxy floor coating, concrete cutting, and more.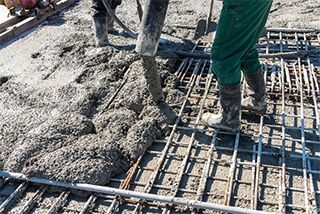 Concrete Patio Installation
A well-designed concrete patio can add more dimension and value to your home. The outdoor space allows you to relax or spend some quality time with your loved ones. Our concrete patio installation services give you the right blend of versatility, functionality, and affordability. At the same time, you also get the added benefits of high durability and low maintenance. Concrete Contractor Philadelphia has the right tools and equipment to complete the patio installation project in the least time possible as well.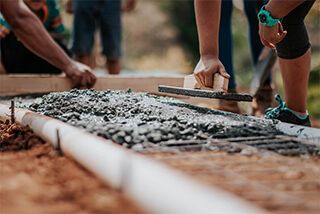 Concrete Driveway Installation
Your driveway stands as the first element that your visitors see when they arrive at your home. Besides, it is also the most commonly used outdoor space. That is why Concrete Contractor Philadelphia ensures to build the best performing concrete driveway for you, be it in terms of visual appeal or durability. We ensure that the driveway creates a stunning appeal that goes well with the aesthetics of your home.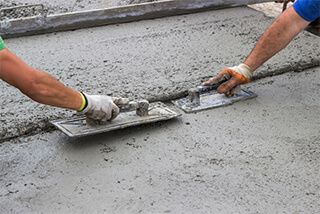 Concrete Repair
Concrete surfaces are very strong and durable, and can last for a long time if installed properly and maintained well. If not, it can get damaged easily due to heavy traffic. In addition, severe weathering and aging can also lead to cracking and spalling of concrete surfaces. Concrete Contractor Philadelphia can effectively manage such issues and repair the concrete damages aptly. We work out a solution that will suit your concrete surface perfectly, while making it look as good as new.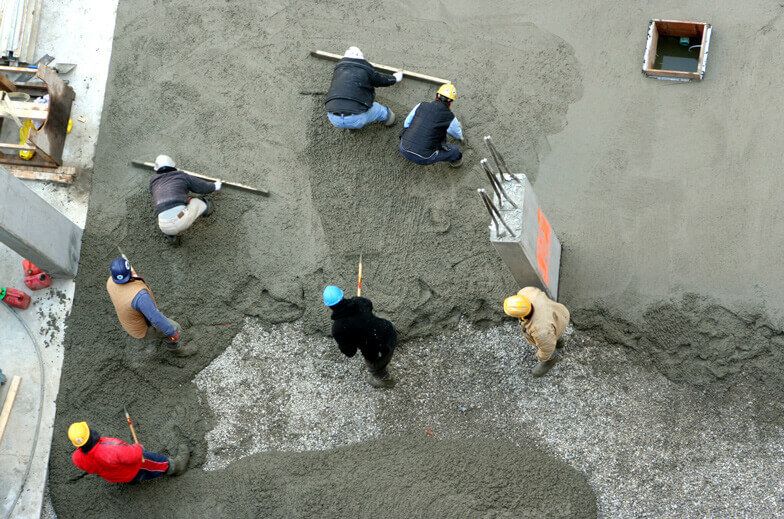 Concrete Sidewalk
Concrete sidewalks have been in use since ancient times and have never let down the users. Concrete Contractor Philadelphia can work out the best sidewalk design and pattern for you, so that it blends flawlessly with the overall aesthetics of your home. We install concrete sidewalks following the latest trends in the industry as well, which ensures that you get great results that will help you stand out from the others.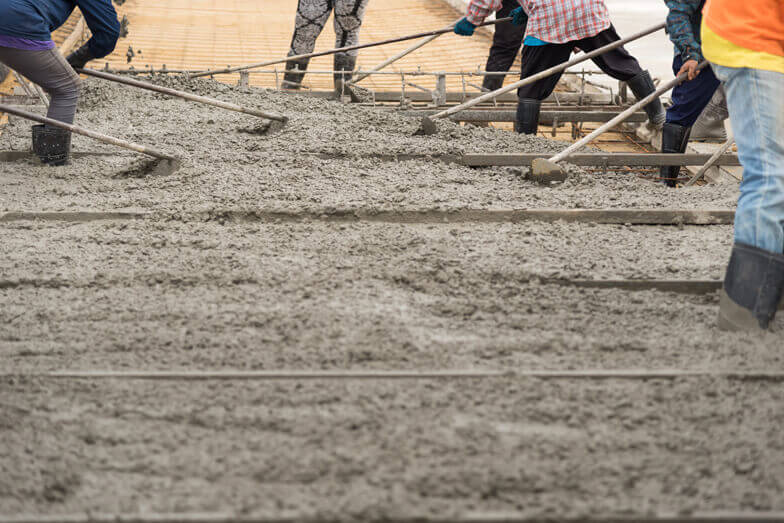 Concrete Steps
Concrete steps are emerging as the most viable alternative to the steps made with traditional materials like wood. That is because concrete is durable and demands less care and maintenance than wood. Concrete Contractor Philadelphia ensures that you get all these benefits from concrete steps, while working out the right design and pattern for you as well. This way, you do not have to compromise on the appeal of your steps for more durability.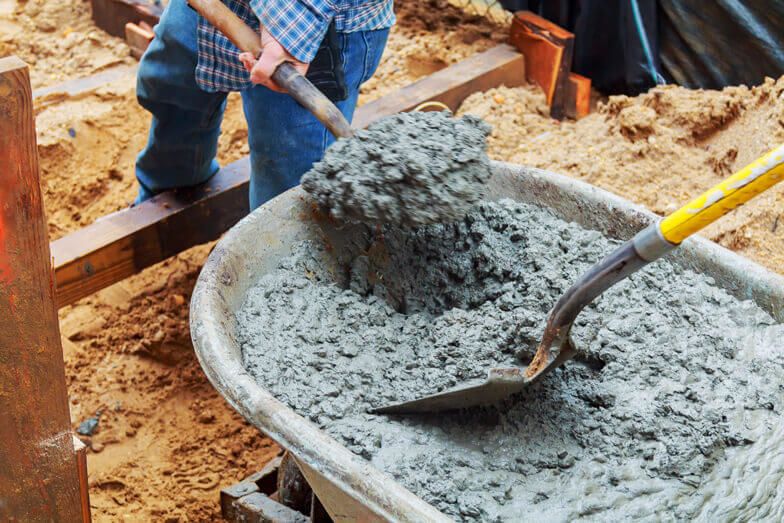 Concrete Retaining Wall
A sturdy retaining wall is the most essential element in the building that helps to prevent dirt erosion, while supporting ground sloping and correcting a steep grade. At the same time, it works to beautify your landscaping too. Our concrete retaining wall installation services can help you to get the most out of the fixture. Moreover, Concrete Contractor Philadelphia also ensures that you have a stable and safe retaining wall, which matches the aesthetics of your indoor and outdoor spaces.
"These guys are the best! Concrete Contractor Philadelphia has done many jobs in my building and has always done it right. Their rates are very reasonable, and they complete the projects very quickly too."
"I called Concrete Contractor Philadelphia on Tuesday to get a patio installed in my backyard. They came by the afternoon, and everything was completed by Saturday. I wasn't hoping for such a quick job. The patio looks great and blends with my backyard perfectly. I highly recommend Concrete Contractor Philadelphia to anyone who is looking for a concrete patio installation."
"I hired Concrete Contractor Philadelphia for repairing my driveway and I am very pleased with the results. They even offered a much lower quote than what I got from other cement contractors. Their project manager was very friendly and professional, and he ensured that all my requirements were addressed properly."